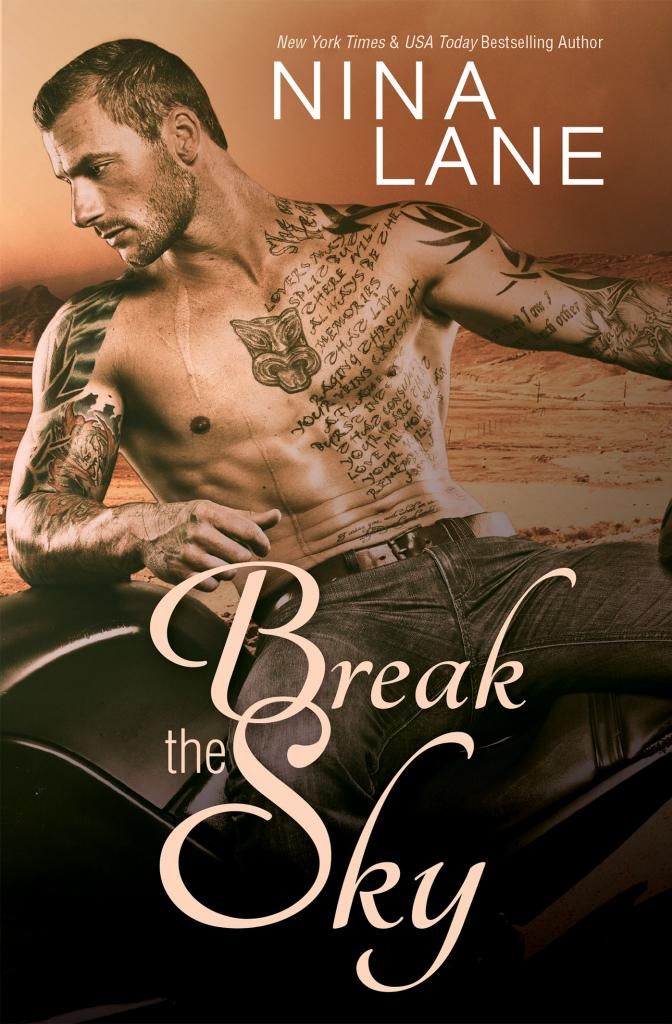 Title: Break the Sky
Author: Nina Lane
Genre: Adult Contemporary Romance 18 +
Publish Date: July 29, 2014
Publisher:
Snow Queen Publishing
ISBN:
0990532461 (ISBN13: 9780990532460)
~Synopsis~
"Do you ever let go, storm girl?" he asked. "Ever lose control? Ever surrender?"
"Never," I whispered. "I never surrender."
A smile of both promise and warning curved his beautiful mouth.
"You will."
Atmospheric scientist Kelsey March is under siege. Her tornado research project is on the skids and she's fighting conflict in her university department. So when irresistible bad boy Archer West suggests a hot, wild fling while he's in town, Kelsey is unable to resist his sexy offer.
Kelsey and Archer embark on a intense, exhilarating affair. But soon their differences and private battles encroach on their desire, and Kelsey discovers she is caught in a storm she can't control…
BREAK THE SKY is a standalone Spiral of Bliss spin-off novel from New York Times and USA Today bestselling author Nina Lane.
Excerpt
After
working on the house all day Sunday, I called Kelsey the following
morning. I had a limited time with her. I wasn't going to waste it
by dragging things out. Especially now that I'd had a taste of her
explosive heat. A taste of the fire that melted all her ice. "Hello?"
Her voice was scotch and honey.

"What're
you wearing?" I asked.
"A
frown."
"Mmm.
Sexy."
"Archer,
I'm at work," she said tartly.
"In
a classroom?"
"No.
I'm in my office."
"So
tell me what you're wearing."
There
was a pause. Taut energy crackled over the line.
"Archer,
I had
rules

because I have
boundaries
—"
"One
rule," I told her. "No boundaries. Not with me."
"Or
what?" she challenged.
"Or
you don't get fucked."
She
inhaled sharply. "You are so crude."
"Uh
huh. And you like it. What are you wearing?"
"A
suit." She sounded cross. "A tailored, gray wool suit."
"And
underneath?"
"A
blue, Brooks Brothers dress shirt."
"And
under that?"
"I'm
not going to tell you."
"I
dare you to tell me," I said.
"I
do not accept the dare."
"Then
I double-dog dare you."
She
gave a muffled laugh, like she was trying not to. "What are you
wearing?"
"Jeans
and T-shirt. I'm all hot and sweaty from working."
"Really?"
Now she sounded intrigued. "Are you wearing a tool belt?"
"I
was."
"Hmm."

"Tell
me about your sexy underwear," I said.
"You've
got a bad attitude, lady. You need to be spanked as well as fucked."
She
made a noise that sounded like a half groan, half laugh. "You do go
all out, don't you?"
"You
haven't seen anything yet. You ever been spanked?"
There
was a second of silence, as if she was thinking.
"No."
She almost sounded surprised. "I haven't."
"First
time for everything. What color is your bra?"
A
sigh came over the line. "Blue, okay? Dark blue silk with white
trim."
"Matching
panties?"
"Are
they wet?"
"God,
Archer. Yes."
I
rubbed my erection through my jeans. "What about your shoes?"
"Navy
pumps with three-inch heels."
"I'll
be at your place at seven," I said. "I want you waiting in your
heels and lingerie. Nothing else."
"And
if I'm not?" she replied, putting some of that ire back into her
voice.
"You'll
be in trouble."
"So
if I am, I avoid… um, punishment?"
I
laughed. "Nice try, storm girl. But you're getting spanked no
matter what."
Purchase Links
About the Author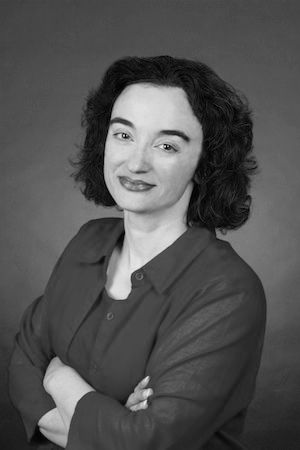 New York Times and USA Today bestselling author Nina Lane writes hot, sexy romances and spicy erotica. Originally from California, she loves traveling and thinks St. Petersburg, Russia is a city everyone should visit at least once. Nina also spent many years in graduate school studying art history and library sciences.
Although she would go back for another degree if she could because she's that much of a bookworm, she now lives the happy life of a full-time writer. Nina's novel The Erotic Dark hit #1 on Amazon's Erotica Bestseller list. Spice Box box set which included Arouse was #6 on the New York Times Bestseller list and #13 in USA Today.

Connect with the Author
Remember to sign up for Nina's Newsletter so you never miss a exclusive news.
Erin's Review
If you loved Nina's Spiral of Bliss Series, you will fall in love even more with Break the Sky.
I have loved Kelsey from the first time we met her back in Arouse. She is sassy, smart, and is everything a strong woman should be

.
Archer West is his brother Dean's polar opposite. Dean is successful, Archer floats from job to job. Dean has a family, Archer has no one. Dean found true love, Archer found……..well, here the brother's may be more alike than they seem.
Kelsey and Archer's chemistry is off the charts. I love them more together than I do apart. They bring out the best in each other and challenge one another in ways that they need to be challenged. Kelsey appears to have it all together but what she truly has is the desire to prove everyone wrong about her. Being a woman in her field is tough. Being taken seriously in the academic world doing what she does, is even tougher. I have always gotten the sense there is more brewing under Kelsey's cool exterior. She has a wild streak that she tries to tame and by doing so, she lost her true self along the way somewhere. Then she met Archer.
Archer is bad boy personified. He is everything Kelsey shouldn't want. Then why did she agree to a wild fling while he was in town? Because a small part of her wants to let go. She wants to be free, and Archer is perfect. He won't be in town long, no commitment and no time to fall in love.
Archer has gone his whole life living in his brother's shadow. He has always thought of himself as the black sheep of the family and didn't do a damn thing to change it either. Archer is a paradox of emotions. He is restless yet when he sees what Dean has, he yearns for more. He is a love 'em and leave 'em kind of guy but yet can't stay away from Kelsey. He doesn't let anyone know the real him, but draws Kelsey out of the shell she built around herself and in the meantime, finds himself as well.
Break the Sky is a phenomenal story of finding yourself. It is a story of letting go of preconceived notions and remaining true to what you believe in. It's a story of finding the best things when you least expect it and knowing sometimes, you have to ride the storm to find the calm on the other side. It shows you that by taking risks, you free yourself from any limits you may have set.
This by far, is one of my top reads of 2014. Good on ya, Nina. I hope we haven't seen the last of Storm Girl and Archer.