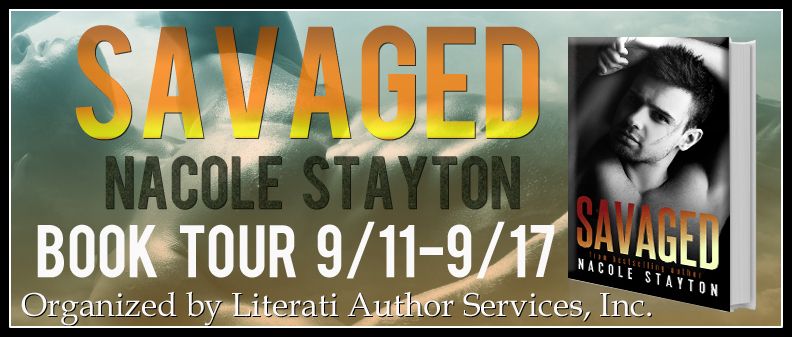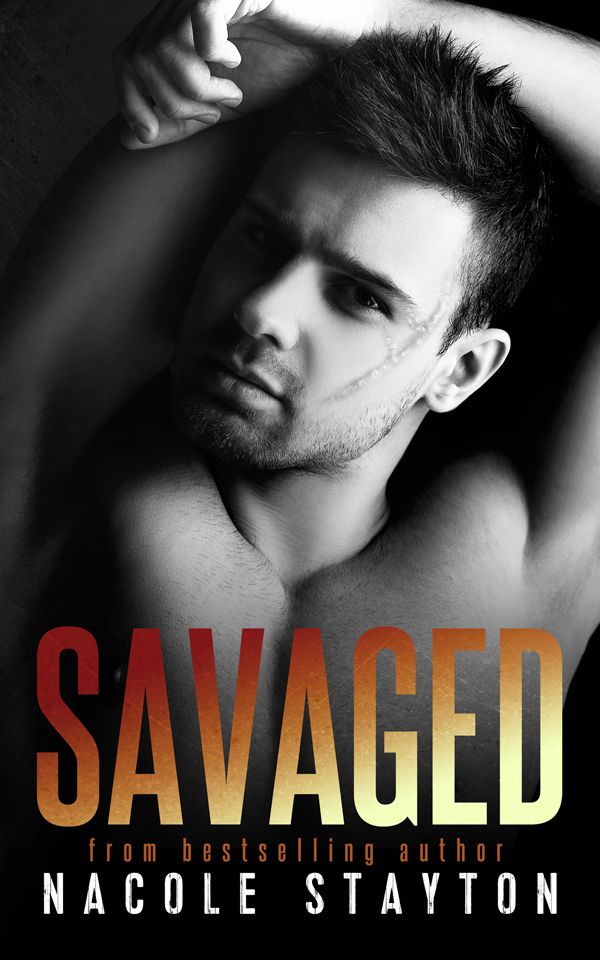 Title: Savaged

Author: Nacole Stayton

Genre: Contemporary Romance 18+

Publication Date: September 12, 2014
~Synopsis~
The twist of a knife shredded Niko Kincaid's world all around him, leaving him with two choices—accept his fate and die, or fight to live.
He chose to fight, but the aftermath became a daily reminder, carved into his once flawless flesh.
Despite years of self-imposed solitude, Niko hungers for companionship and suffers from an aching loneliness that the darkness cannot satisfy. He temporarily soothes his pain with women, hired women, whose only purpose is to service him. Easy.
He didn't expect a complication like Cambree Evans, but desperation corrupts even the most innocent.
When emotions blend with lust, will Cambree's softness and ability to look past Niko's flaws be the one thing that releases him from his own personal hell?
Will the monster in the dark prove that his savaged heart is worth saving?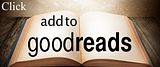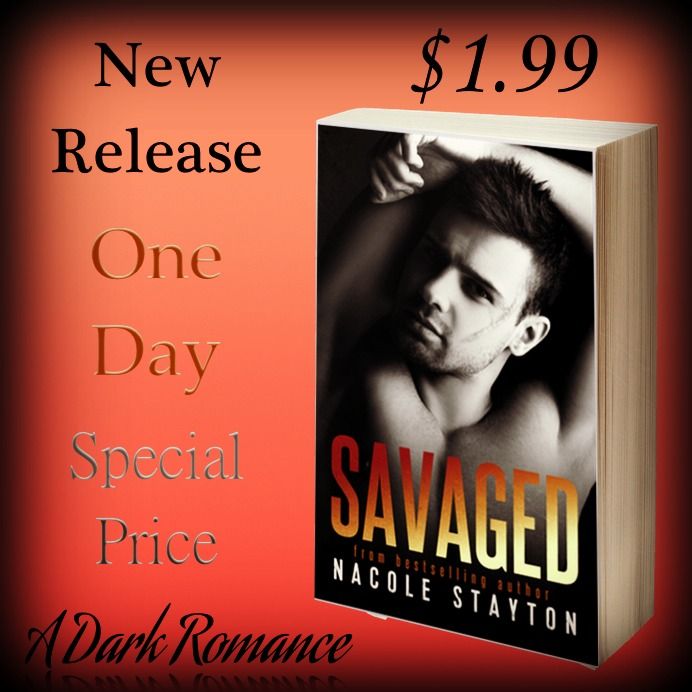 Erin's Review
This book had me hooked from the first page.
Niko is damaged, physically and emotionally. Brutally beaten, scarred and left for dead he is a shell of the man he used to be. His relationships with women are purely physical. No emotion, just sex. Then he meets Cambree.
Cambree, or Bree, is as sweet as they come. Innocent, young and down on her luck, she meets a stranger in a coffee shop with an offer too good to refuse, money in exchange for her body. Desperate, she accepts. She didn't realize more than just her body is on the line.
This story is a beautiful twist of Beauty and the Beast. It's full of angst(which I love) has a dark element to it(again, which I love) and sucks you in right away. This is the first book of Nacole's that I have read, but it certainly won't be the last. This story weaves a wonderful tale about looking beyond the surface to find what you are looking for. This book comes highly recommended with 4.5 stars
About the Author
Nacole Stayton is the Amazon Bestselling author of The Upside of Letting Go, as well as other new adult and contemporary romance titles, including A Graceful Mess and In the Lyrics. She is twenty-something years young and currently resides in the Bluegrass State where she spends her days working at a local hospital in the billing department and nights writing vigorously on her current novel. She has a passion for helping others and wears her University of Kentucky gear proudly. While her husband loves all things outdoors, Nacole enjoys the finer things in life, like getting pedicures while reading on her Kindle. She is passionate about her faith, family, and The Vampire Diaries.
Connect with the Author
Giveaway
$50.00 Amazon Gift Card and 2 Signed Copies of Savaged