Rafferty Hamilton doesn't plan on putting down roots anytime soon. With her divorce final, the hotel heiress has left Manhattan behind to scout new locations for her family's chain of resorts. Which is why it's so frustrating to be stranded in Laurel Falls while a good-looking, slow-talking, Stetson-wearing mechanic takes his sweet time with her overheated coupe.
A decorated vet who paid his dues in Afghanistan, Trace Black can fix anything with an engine and get it revving—even Rafferty's ridiculous sports car. He couldn't say the same for the knockout driver, who looks like she's never gripped a gear shaft in her life. Women like Rafferty don't usually stick around in Laurel Falls, but Trace finds himself showing her everything his hometown has to offer before she cruises on down the road.
As the days pass, Rafferty finds herself charmed by the pace of life and the openhearted warmth of the residents. She's even tempted to trust again—and it's all thanks to Trace. He's not the kind of guy she's used to falling for, but he just might be the man she needs.
Amazon | B&N | iBooks | Kobo | Google
(All information obtain from authors website)
I love to write. I always have. For me it doesn't matter what genre it is, the constant is always the happily ever after.
I'm producing work that runs the gamut of genre—romantic comedy, new adult contemporary, urban fantasy, romantic erotica, and syfy/fantasy. Sounds crazy like I can't make up my mind, but that's so far from the truth.  Writing across all the genres is what excites me, keeps my mind fresh, and lets me tell the stories that are clamoring to get out. I'd tell you about the people in my head who talk to me, but don't want you to freak out too much. So, I'll keep that to myself.
I currently live in North Carolina, but hail from the beautiful Green Mountain State, Vermont. I miss the mountains, but love the warmth of not only the climate here in NC, but the warmth of the people I've meet since moving here.
The words feed my soul and the happily ever afters feed my heart.
From my heart to yours. Enjoy!
Blue Moon Creative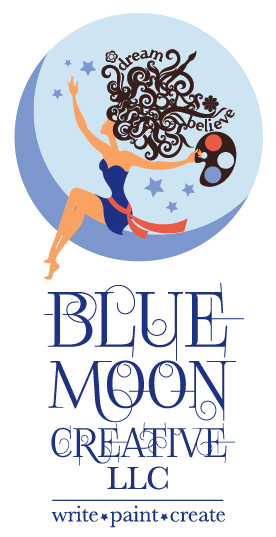 Blue Moon Creative is all about being creative.The purpose of the company is to spearhead the publishing and merchandising the written creations of Zoe Dawson and Karen Anders. Genres at this time include romantic comedy, new adult romance, urban fantasy, syfy romance, suspense and erotica. For the most part, creations are novels although some will include novellas, short stories, and flash fiction. All creations will be available to the public for sale via eBooks and print for novels.
The second purpose of Blue Moon Creative, to produce and market the artistic creations of Karen Alarie. Creations will include: Watercolor, Chinese Brush and mixed media paintings. All creations will be available to the public for sale via the Blue Moon Creative website once it is established.
As always thanks first goes to Random House Loveswept and Netgalley for providing us with a copy of this book so that we could bring you this review.
This is one of those feel good small town books. I liked so much that the community of Laurel Falls was so close and helped each other so much. Harley Trace's brother was definitely a character I want to know more about so I will make sure to keep my eye out for his book. Rafferty is in need to some time to recoup after her divorce and the things that her ex-husband told her. She also finds exactly what she wants for her family business in this small town. I will say I am kind of sad that I can't be in Laurel Falls and that little Inn that she falls in love with. It sounds beautiful. Trace is that strong alpha male that stepped up to do what needed to be done for his family which makes him perfect to me. I look forward to more books by this author as she was a new one to me.
I gave this book 4 relaxing kisses…
Happy Reading… Adri